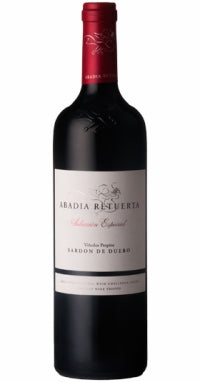 2019 Selección Especial, Abadia Retuerta
Sold out
Original price
£42.00
-
Original price
£42.00
Tasting Note: Aromatic and mouthfilling, scented and flavoured with cherry liqueur, dark chocolate and ripe blackberries.
Food Matching: Pairs beautifully with roasted meats, chargrilled steaks and meaty stews.
Vineyard: The estate itself was founded in 1146 as the Abbey of Santa Maria de Retuerta. Having been passed through different families it came to its current form in 1988 with a winery then being established in 1996 with plantings on land previously owned by Vega Sicilia. At the hands of Pascal Delbeck of Chateau Ausone they undertook an incredibly complex soil investigation to find the most ideal plots for the most ideal grape varieties. Thus the vineyards of Abadia Retuerta were born. Despite not being within the political Ribera Del Duero denomination, the vineyards are very much on the revered "golden mile" albeit a couple of minutes into neighbouring Sardon del Duero. The Seleccion Especial is made from a selection of vineyard sites to create a uniquely blended wine that exudes the terroir of Abadia Retuerta.
Vinification: After sorting, the grapes were fermented at low temperatures with native yeasts in stainless steel tanks for around 1 to 3 weeks; during this time, gentle extraction was performed by 'delestage' and 'remontage'. After a spontaneous malolactic in tank, the wine was moved to "IFO" steel mini-vats. A unique system, devised by Pascal Delbeck, allowing for pump-free racking, without moving the tanks. 13 Months in French and American oak barrels follows.
Delivery time
Pre-order today and as soon as the wines arrive we will inform you and dispatch them.
Normal Delivery times are 48hours from confirmation.