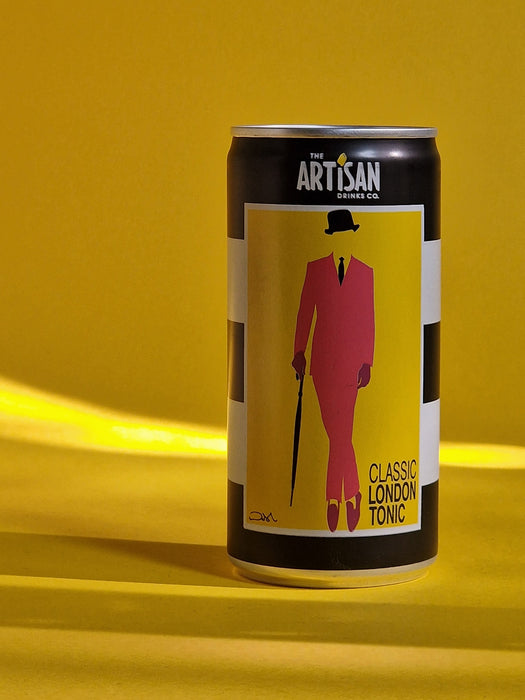 Artisan Drinks Co Classic London Tonic Water
Original price
£0.95
-
Original price
£0.95
Our Classic London Tonic is easily recognisable by the label's suave character. Much like our gent, it is a well-dressed cleansing classic that combines complex natural citrus flavours with subtle botanical notes.
You'll find that this symbiosis provides an elevation for any craft spirit. As such, our London Tonic is the perfect mixer to complement the character and quality of a drier craft gin.
Aroma
Distinctive quinine aromas with a hint of citrus
Flavour
A balance of quinine bitterness with natural sweetness
Texture
Soft and elegant
Perfect mix
The perfect canvas for drier gins, to create a classic gin & tonic
Ingredients
Natural Orange Flavour – we used a mid-sweet Valencia Orange flavour to complement the lemon flavour.
Natural Lemon Flavour – we used a blend of Asian lemons to deliver a clean, sharp fresh flavour.
Natural Quinine source from raw cinchona bark extract – this delivers a much smoother quinine taste versus artificial sources of quinine used in many tonics.
Citric acid – found naturally in citrus fruits, citrus acid helps optimise the bitterness of the products and protect the natural flavours.
Cane Sugar, Purified Sparkling Water.
Nutritional information – values per 100ml:
Kcal: 33
Carbohydrate: 8g
Of which sugars: 8g
Contains negligible amounts of fat, saturates, protein and salt