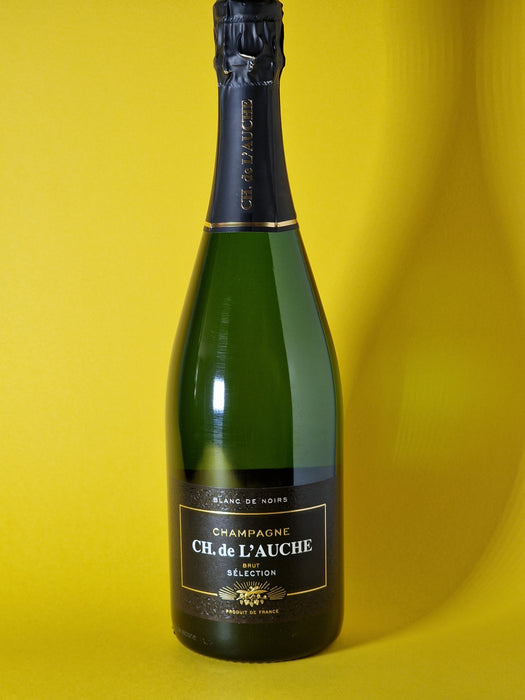 Champagne de l'Auche Blancs de Noirs - Champagne, France
Original price
£36.00
-
Original price
£36.00

juicy pear | hazelnut | brioche
Grape: Pinot Meunier, Pinot Noir
Region: Champagne, France
Dietary: Vegan
Winemaking: Grapes for this cuvée are grown in the lieu-dit of "Auche" around the village of Janvry which lies just to the west of Reims. Firstly they are pressed in small stainless steel vats before being transferred to ceramic vats for 12 hours to allow for natural clarification of the juice. Next the clarified juice is moved to large steel containers where it remains from September to March during which time fermentation takes place before finally being bottled for the secondary fermentation and lees ageing. Dosage is between 9g and 10g per litre to give a richness of profile and this Brut Sélection is comprised of 60% wine from 2017 with 40% reserve wines from 2014-2016.