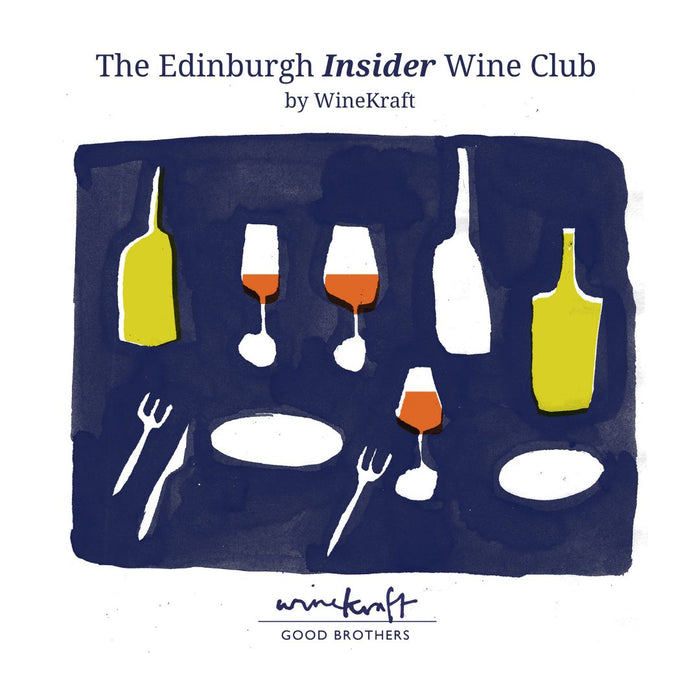 The Edinburgh Insider Wine Club by WineKraft - Buy better wine for less
Original price
£15.00
-
Original price
£15.00
Do you love wine?
Do you want to pay less for it?
Then you need to join our "Insider Club" and buy like the professionals.
For only £15 a month you will have access to all of our wines and spirits at wholesale prices. That means a massive 25% saving.
What does this look like to me? I hear you say. Well, if you buy 2 bottles of wine a week at £15 normally, instead of £30, you would pay £22.50, saving £7.50. Over the course of the month you would save £15 once your subscription is taken off. Obviously the more you spend, the more you save. 
You also get regular updates on new products before anyone else.
You get invites to our exclusive private tastings.
You get to support real people who make real wine instead of the giants of the wine world.
But ultimately you get to drink better wine for less.
Subscribe today and start to save.
The Boring bit:
You can order in person at WineKraft, online at www.winekraft or on the phone 0131 374 3301
There is no minimum order to use the discount, we just ask that you only use it for personal use. If you only want to use it 4 times a year, that is up to you.
We ship nationwide so just because you are not Edinburgh based does not mean you can't benefit.