Pasamayo - Sierra Nevada

Paralelo 37 was started in 2019 by Alejandra and Ignacio when they decided to change radically their way of life. They left behind a big, polluted city for the silent fields of Granada. They also left behind corporative jobs in the office for rubber boots and mud. They searched for a way to be in harmony with their values and to be able to pass them to their children. They wanted a life more which are more in touch with nature and its rhythms, in which they could enjoy quality time and family love. That's why Paralelo 37 is not only a winery but is also a life project. They were 37 when they began this adventure , and when they realized that the land passesd through the the 37th latitude, it all made sense!
The vineyard (10 Acres) is located at Sierra Nevada's north face, a few miles from the National Park, in the town of Cortes y Graena, about 110m above sea level. They have great silty, sandy and clay soils known locally as RUBIAL. Thanks to the abundant presence of quartz and slate in this soil, minerality is a distinctive quality in the wines.


They treat the vineyard in organic manner. In order to contribute nitrogen to the soil they manage a seasonal crop cover. When the moment is right they turn it into green fertilizer by mowing or ploughing. The labour depends on the block's soil structure. The policy is maximum respect to Pachamama but without falling in zealotry. Each block is unique, so this philosophy also applies to irrigation. Some blocks are irrigated once a year, others a little bit more and others are dry farmed. This depends on the soil composition, sun exposure and wind. The water supply comes from Sierra Nevada's thaw, and reaches the blocks through an ancient Arabic irrigation canal.

They believe in viticulture as a way of expression and as an exercise of responsibility.
Responsibility with the environment as well as the consumer. The wine is artisanal made, hand bottled. They use native yeasts and no additives. They do not use albumin to clarify neither does any other animal component during all the elaboration or packaging process.
Original price

£24.00

-

Original price

£24.00

| /

blackberries | tangy | elegant Grape: Syrah Region: Granada, Spain Dietary: Vegan, Organic Winemaking: Hand harvesting. Fermentation in stainless ...

View full details

Original price

£24.00

-

Original price

£24.00

| /

Original price

£20.00

-

Original price

£20.00

| /

pineapple | passionfruit | zesty Grape: Doradilla, Jaén, Morisca Region: Grenada, Spain Dietary: Vegan, Organic Winemaking: Hand harvesting. Ferme...

View full details

Original price

£20.00

-

Original price

£20.00

| /
The WineKraft Bi-Monthly Wine Box Subscription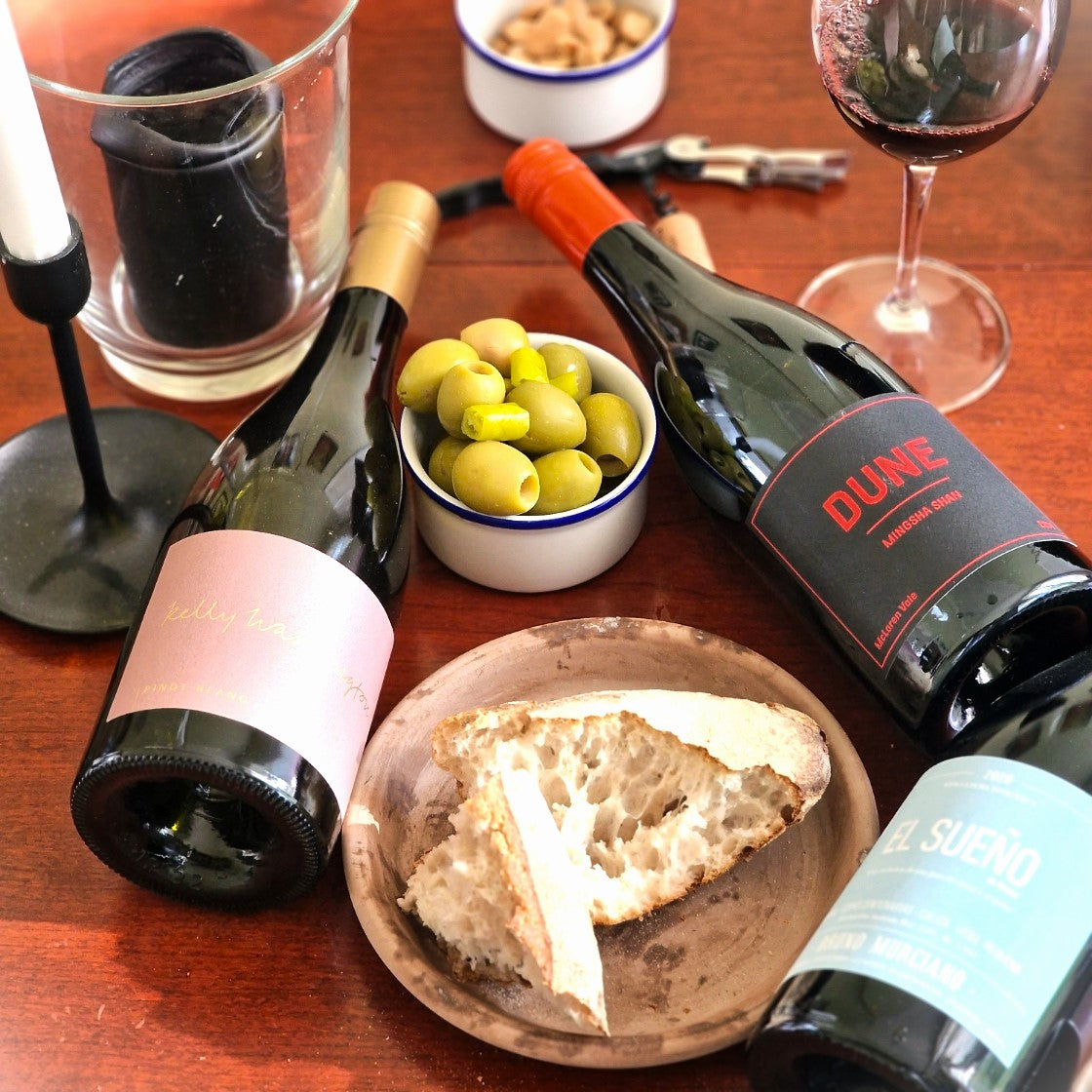 We absolutely love a wine subscription. It is the best way to experience the joys of WineKraft is its fullest capacity. It also allows us to plan and support our suppliers in the best way.
We have created 2 very different options for our wonderful customers.
For those that don't have the time or inclination to choose their wines, we have created the bi-monthly wine box scheme. All you need to do is sign up and we send you 12 bottles of hand-picked wine every 2 months. Always amazing, always tasty and always brilliant value. £150 every 2 months.
For the wine connoisseurs our there we have created our Edinburgh Insider Wine Club. For a monthly subscription of £14.99 you are granted access to our entire cellars for a whopping 25% wholesale discount. This means you can drink your favourite wines for less. 
You choose which suits you best. Hit subscribe today and start on your amazing wine journey.