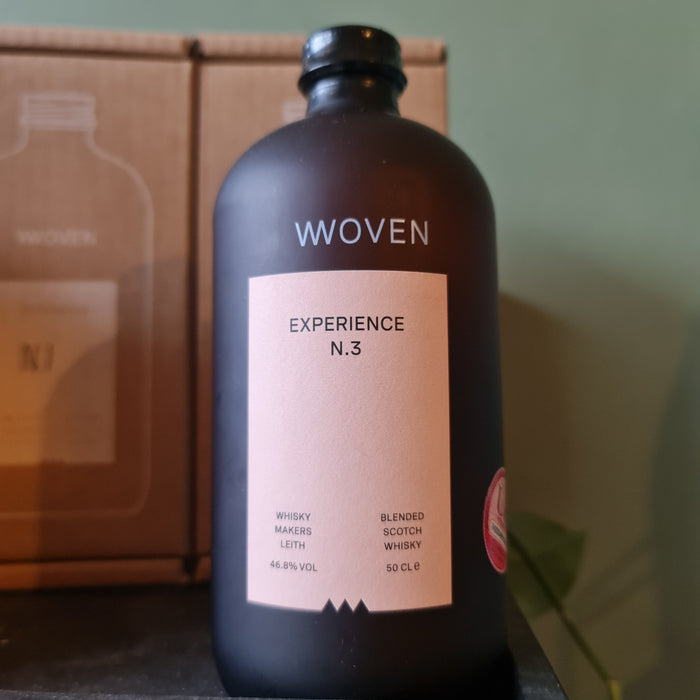 Woven Experience 3 Blended Whisky 50cl
Original price
£60.00
-
Original price
£60.00
MODERN NOSTALGIA. Nostalgia; a past that, ironically, only exists in the present.
A rose-tinted look backwards. That's what we set out to capture in N.3. The oily, rich aromas found in whiskies that simply don't exist anymore. Maybe they never did. This is a modern blend, inviting you to take a moment to reflect upon the past. Your own personal nostalgia. We all have a unique path that got us here, take some time to appreciate it. Raise a glass to you.
This is Experience N.3. 
500ml