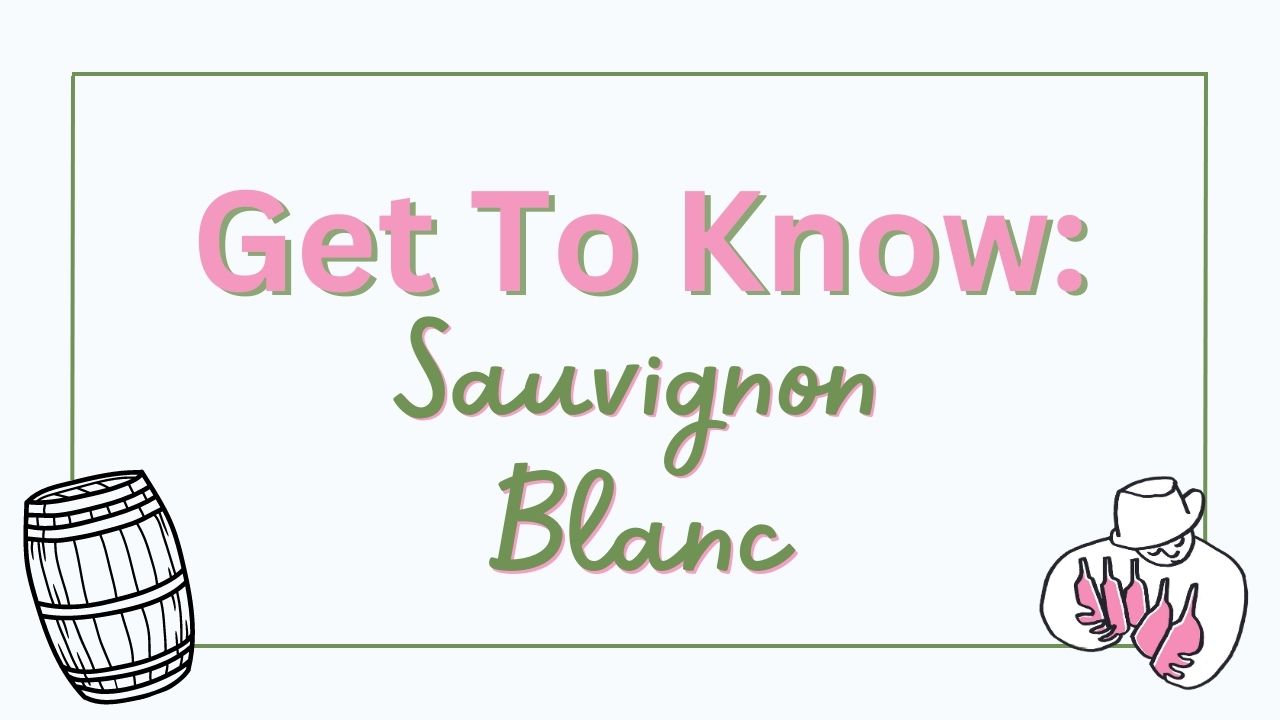 Get to Know Sauvignon Blanc
What is it?
Sauvignon Blanc is a powerhouse of a grape and one of the most recognisable on the planet.  Originally Sauvignon Blanc is from France but is grown all over the world these days.  Most notably in New Zealand where they produce a crisp, fresh and citrus expression of the grape.
Where is it grown?
Sauvignon Blanc is now grown all over the world.  The most notable regions are, of course, Marlborough, New Zealand, where the wines show a fresh acidity and notes of grapefruit and gooseberry.  The Loire Valley, France where the cool climate allows the wines herbaceous character to shine though.  In Pouilly-Fumé the wines are barrel aged and offer a bit more richness and complexity.  California makes a richer style with notes of tropical and stone fruit.  Other regions of note include Italy, Chile, Australia and Eastern Europe.
What does it taste like?
In cool climates like Loire Valley, Marlborough and Adelaide Hills Sauvignon Blanc has notes of grapefruit, gooseberry and citrus fruit with a subtle herbaceous character coming through from the pyrazines in the grapes.  In warmer climates such as Chile's San Antonio Valley, Cape Town and California the warmer climates lend to more tropical fruits like pineapple, honeydew melon and passionfruit coming through and more roundness and richness on the palate.  Some of these wines are also oak aged which further enhances the richness on the palate.  
What does it pair with?
Cool climate examples of Sauvignon are a classic pairing with seafood.  The crisp acidity and citrus notes cut through the salinity beautifully.  However summer salads, lighter meats and creamy cheeses will work well too.  With richer, warmer climate Sauvignon Blancs you may like to pair with lighter meats like roast chicken or charcuterie, stronger cheeses like Manchego or more robust, chickpea salads. 
Fun Fact:
Sauvignon Blanc comes from the French word "sauvage" which means "wild".  The "wild white" is also, along with Cabernet Franc, a parent grape of Cabernet Sauvignon.