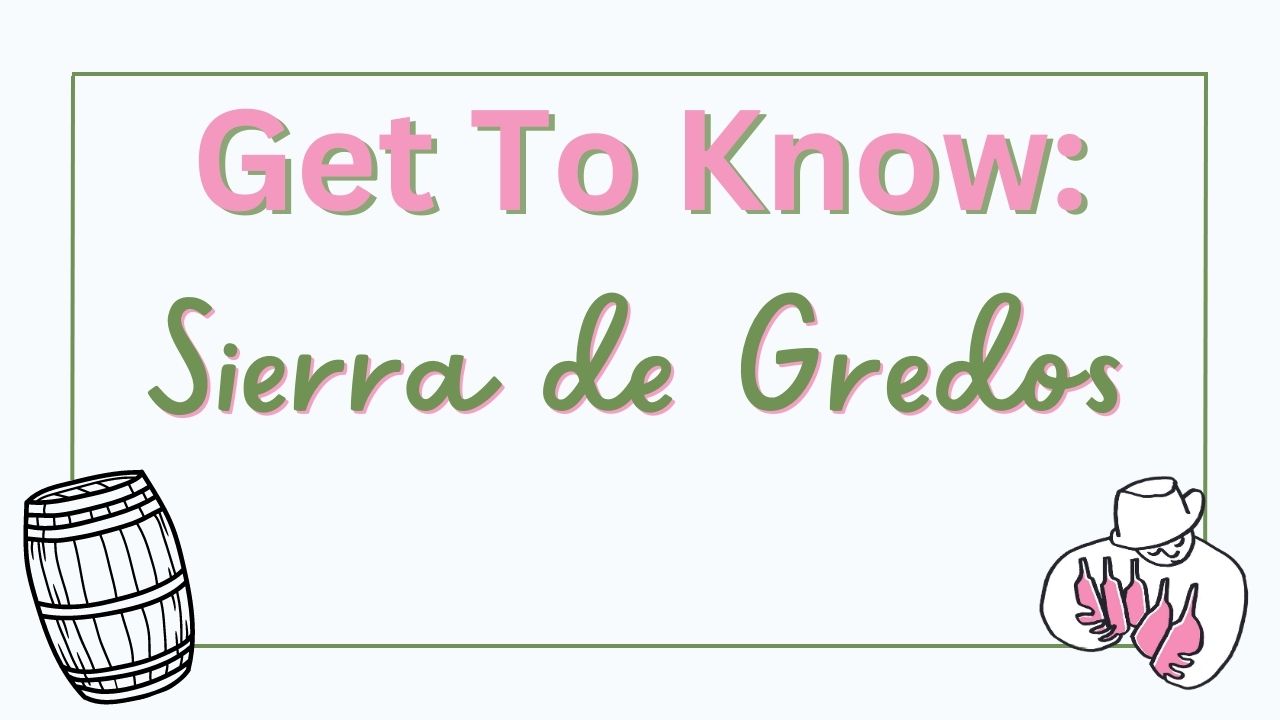 Get To Know Sierra de Gredos
What is it?
Sierra de Gredos is a mountainous wine growing region (translated literally as "Gredos Mountains") about 100km west of Madrid.  The region is developing a name for itself for its old vine Garnacha wines. With old vines growing at around 800-1200m, the wines show a lightness and elegance more akin to Burgundy than the fleshier examples of Priorat. In order to learn more about the region we interviewed one of our producers based in Sierra de Gredos, Orly Lumbreras. 
Where is it?
The DO Cebreros sits about 100km west of Madrid in the Gredos Mountains.  The mountain range splits the Spanish plane, and the soil is mostly granite and sand. The climate is generally continental with warm days and cold nights but within the mountain range there are several microclimates that provide opportunity for terroir differences in the wines. 
Orly: "Every zone has its own character, its own magic. The majority of Gredos has granite soils, that's not too unique to Gredos, but it is high up. 1000-1100m. It's a harsh climate, especially in winter. We have very cold nights. And of course this is all terroir.".
What does it taste like?
The majority of wines here are old vine Garnacha.  The climate and regional style lends itself to lighter, more elegant styles.  The resulting wines have a finesse and complexity that is said to be more reminiscent of Burgundy than is typical of other Spanish Garnachas. Expect crunchy red cherry on the palate with an herbaceous complexity added from the use of natural fermentation and often the use of amphora.  There is a small production of white wines here, usually in the form of Albillo Real.  These wines are usually fuller in style and exhibit rich notes of stone fruit and a creaminess on the palate. If you're a fan of lightly oaked Chardonnay and older Chablis then you might love the whites from Sierra de Gredos.
Orly: "Grenache seems to have adapted very well to the region and all the rest of these elements. [What] we have to do now is look after the region for future generations, to look after the magic. The magic is this specific region, with a specific variety that represents and expresses the best parts of it. Garnacha and Gredos are synonymous".
What does it pair with?
The lighter and more elegant style of Garnacha makes it a perfect pairing with roast lamb or a mushroom risotto.  The full body of the whites will go well with grilled pork or roast vegetables.
Orly: "I don't believe in such things as "perfect pairings'. These are more like perfect moments."
Fun Fact:
As well as making wine, Orly is a sound engineer and radio show host whose love for music infuses his wine labels, his way of farming, and his winemaking processes. Like most people who discover a new passion as adults and embark upon a second career, he is passionate about the path that winemaking and farming have led him down.