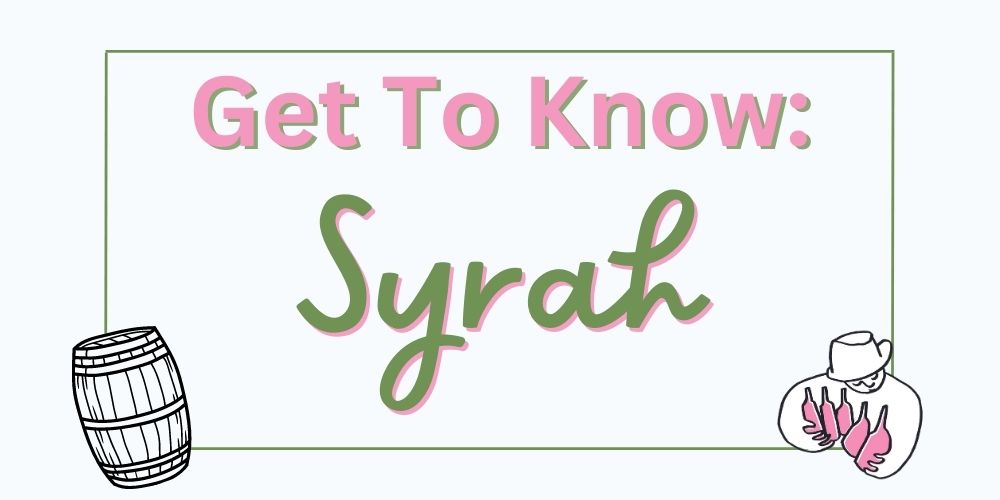 Get To Know Syrah
Discover more about your favourite grapes with our "Get to Know" series. This week we're taking a closer look at Syrah.
What is it?
Syrah (or Shiraz depending where you are) is a red grape with thick skins that makes a full bodied wine often with a distinct peppery note. 
Where is it grown?
 While the grape originates in the Rhone Valley in France, the grape has travelled far and wide and has found homes in many prestigious regions. These days some of the most sought after Syrah comes from Australia (where it's known as Shiraz), South Africa and California.  
What does it taste like?
When grown in hot climates such as California and Australia the wine shows juicy red cherry and a peppery spice on the finish.  In cooler regions such as Northern Rhone and Northern Italy the wines display a more pronounced acidity and savoury, herbaceous aromas that add to the complexity.
Expect fruit flavours of dark cherry, blueberry and plum, spice notes of tobacco and black pepper and notes of dark chocolate. 
What does it pair with?
The wine can be paired with veal, steak or eggplant parmigiana.  The bold fruit and spice notes also make it perfect for a warming drink to enjoy by the fire in winter time.
Fun Fact:
Syrah has some of the oldest vines in the world.  With Freedom Vineyard in Barossa Valley thought to have vines dating back to 1843.