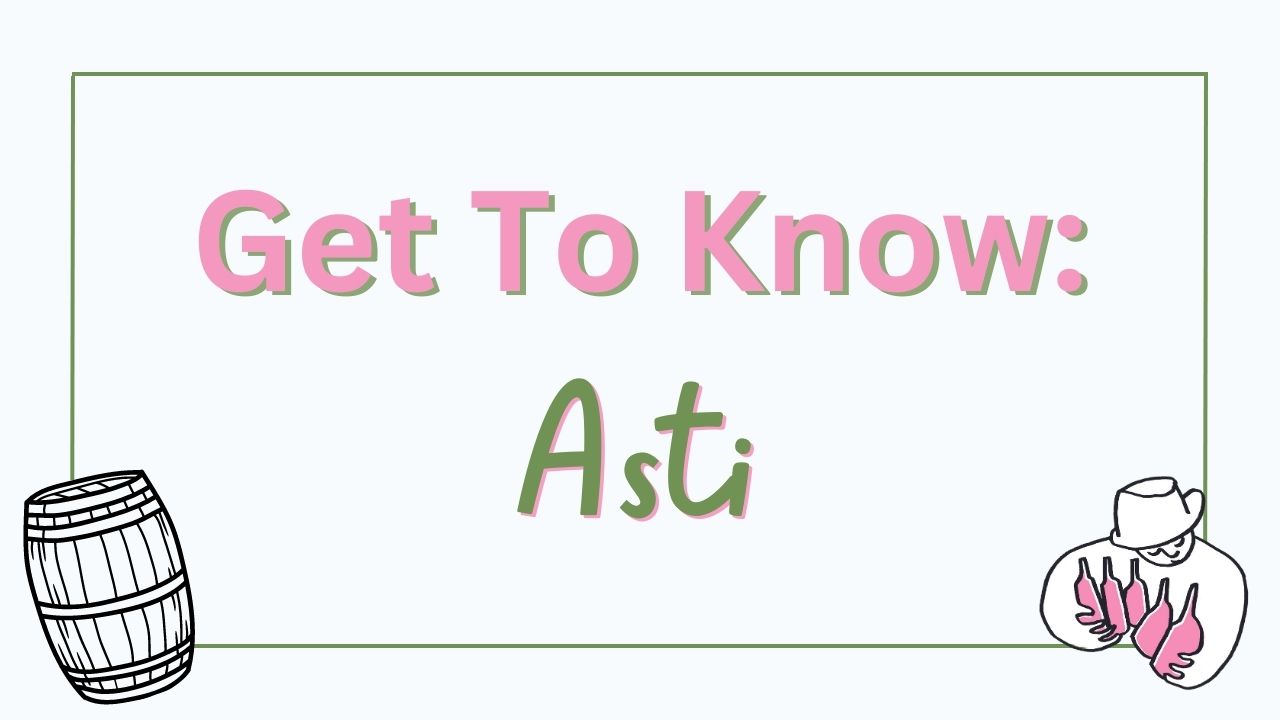 Get to Know Asti
What is it?
Asti is a town in Piedmont, Italy that produces a sparkling, semi-sweet table wine using the Moscato grape.  Along with Nebbiolo, Moscato is one of the oldest grapes in the Piedmont region.  Moscato d'Asti wines are fresh and lightly effervescent with notes of honeydew melon and pineapple, making them a great pairing with spicy Asian food.

Climate and Geography: 
Asti has a continental climate with mild winters and cool summers.  This is due to its proximity to the Mediterranean sea and the Italian Alps.  During the growing season Asti experiences very little rainfall so with the cooler temperatures of summer this makes for ideal conditions to grow Moscato.  The region is prone to fog but this can aid the growth of grapes by extending the growing season and allowing more time for the grapes to ripen and develop flavours.
What does it taste like?
Moscato d'Asti is a low alcohol (7-9%) semi sweet wine that has a light effervescence.  The result is a very young and fresh wine with floral aromas and notes of ripe peach, honeydew melon and tropical fruits.  The Moscato grape also has a high natural acidity which allows the winemaker to produce a semi-sweet style while maintaining freshness.
What does it pair with?
Moscato's sweetness and tropical fruit on the palate combined with the sweetness of the style allow the wine to be quite versatile.  A classic pairing would be with spicy Asian dishes as the sweetness can balance the spice.  Other pairings could include sharp cheeses such as Manchego or a mature Cheddar.  Additionally stronger cured meats such as Chorizo and it can even serve as a dessert wine if you're not too keen on the lusciously sweet dessert styles.
Fun Facts:
Moscato is a slightly unusual grape in that the flavours of the wine can be tasted in the grapes themselves pre fermentation.  This is unusual as most flavours in wine are a product of phenolic compounds produced during fermentation.
Moscato is the name of just one grape in the Muscat family.  In the entire family there are over 200 different types of Muscat.  It is also one of the oldest known grape varietals on earth.